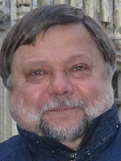 Dr. Arcady A. Putilov
Chief Researcher
Research Institute for Molecular Biology and Biophysics
Russia

Biography
Dr. Arcady A. Putilov serves as chief researcher at the Research Institute for Molecular Biology and Biophysics of the Siberian Branch of the Russian Academy of Medical Sciences, Russia. He received his first PhD in animal and human physiology from the Institute of Physiology and he received his second PhD in normal physiology from the Siberian Medical University.
He is a member of several professional societies, including the Society for Light Treatment and Biological Rhythms, the European Society for Chronobiology, the Melatonin Club, the European Sleep Research Society and International Society for Human Ethology. He published more than 40 scientific articles on chronobiology, somnology, and biological psychiatry.
Research Interest
Chronobiology
Sleep-wake regulation processes
Biological and psychological processes modeling
Inter-individual differences
Psychology
Human and animal ethology
Occupational and environmental medicine
Psychopathology
Biological psychiatry
Psychophysiology
Methodology
Information Links
Enquiry
Give us some quick information and we'll guide you in the right direction.