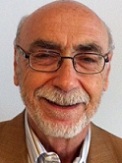 Dr. Aziz Koleilat
Associate Professor
Makased University General Hospital
Beirut, Lebanon
Biography
Aziz Koleilat is currently working as Associate professor at Makased University General Hospital. He has completed Pediatric Specialization at Charles University Prague Czechoslovakia. He is an IBR member and vice general secretary at Pan Arab society of Pediatric Gastroenterology, Hepatology and Nutrition in Beirut, Lebanon. Koleilat is a Founder of Pediatric departments of Berbir, Makassed & Mother and Child Hospitals and chairmanship. He worked as a Lecturer at Czech Pediatric gastroenterology meetings.
Aziz Koleilat is an author of text book chapters. And also he is a Reviewer and Editor of many Journals. He is a Founder of Makassed Award for best research paper among young pediatrician. Makassed University General Hospital, Pediatric department.
Research interests
Gastroenterology
Pediatric Gastroenterology
Nutrition
Information Links
Enquiry
Give us some quick information and we'll guide you in the right direction.